BODY OF MISSING DEFUNIAK SPRINGS MAN LOCATED; NO FOUL PLAY SUSPECTED
Posted on August 27, 2018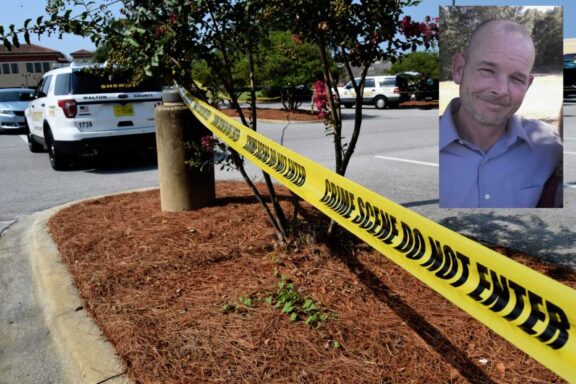 August 27, 2018
MIRAMAR BEACH, Fla— The body of a deceased male has been located in a wooded area next to a water treatment plant in Miramar Beach.
The body was located by a maintenance crew adjacent to the water treatment plant behind Grand Boulevard just after 7:00 AM on Friday, August 24, 2018. The body, which has not been positively identified using DNA, is believed to be Scott Bradley, 45, missing out of DeFuniak Springs.
The Walton County Sheriff's Office canvased the area for weeks following Bradley's disappearance whose last contact with family members was Sunday, July 29, 2018. His truck was located the following day by the Walton County Sheriff's Office parked near P.F. Chang's Restaurant in Grand Boulevard.
KlaasKids Foundation, who provides nationally recognized Search and Rescue Teams to assist law enforcement agencies and communities with organized search efforts, brought more than a half dozen search and rescue dogs to assist in the search for Bradley scouring the area of Topsail Preserve State Park.
The Walton County Sheriff's Office is continuing the investigation, but foul play is not suspected. Final identification will be made through the medical examiner's office following an autopsy.