ARMED SUSPECT DEAD FOLLOWING DEPUTY INVOLVED SHOOTING IN MIRAMAR BEACH
Posted on November 16, 2022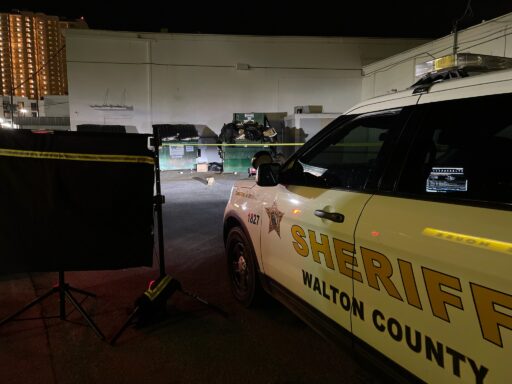 November 16, 2022
WALTON COUNTY, Fla— Walton County Sheriff's Office is currently on the scene of a deputy-involved shooting in Miramar Beach.
Deputies initially responded to the area of Poinciana Boulevard at approximately 11:40 pm Tuesday following a 911 call regarding a suspicious person armed with a handgun. Minutes later deputies confronted the suspect behind a business where shots were fired.
No deputies have been injured. The suspect is confirmed deceased.
Sheriff Michael Adkinson has requested the Florida Department of Law Enforcement respond and assist in the investigation per agency protocol.