A MESSAGE FROM WCSO REGARDING COVID-19 CASE REPORTING
Posted on May 21, 2020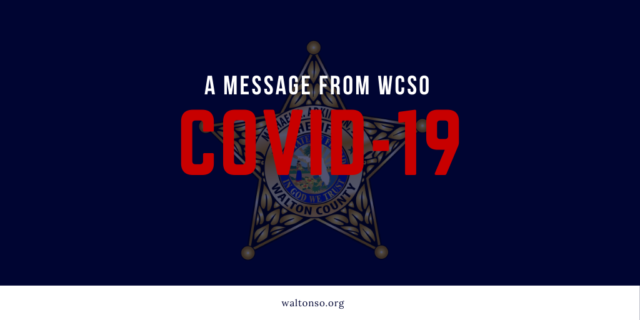 In the spirit of transparency and our commitment to providing the residents and visitors of Walton County with the most up-to-date and accurate information regarding our community, the Walton County Sheriff's agreed to assist Florida Department of Health (DOH) – Walton in the dissemination of COVID-19 case updates using our social media platforms.
However, over the last few months of the COVID-19 pandemic, the Florida Department of Health has established ways to provide information on a local level in Walton County regarding the Coronavirus.
For this reason, WCSO will begin to gear our messaging away from COVID-19 case updates and begin focusing on law enforcement efforts and educating the public how our agency will continue to serve the citizens safely moving forward.
For the most recent COVID-19 information in Walton County, please visit Florida Department of Health's website by visiting https://floridahealthcovid19.gov/ or follow Walton County Emergency Management.