20-YEAR-OLD DEFUNIAK SPRINGS MAN ARRESTED FOR BREAKING INTO GAS STATION AND STEALING FIVE PACKS OF CIGARRETTES
Posted on July 13, 2018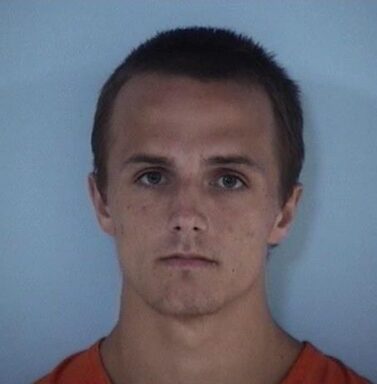 A DeFuniak Springs man is behind bars after breaking into a gas station and stealing just five packs of cigarettes. Now, he faces felony charges.
June 23rd deputies were called to the Raceway located at 14338 West Highway 90 in reference to a commercial burglary. Employees had discovered the store's phone box and alarm box had been tampered with and the power turned off. In addition, the glass on the front door of the store had been shattered.
The only things stolen from the store were five packs of cigarettes. At least two of the packs were Newport. The cigarettes are priced at $5.41 a pack, five packs of cigarettes cost $27.05. The estimated cost of damage to the front window was $470.
Investigators caught up with Trenton Murphy, 20, after admitting to numerous people in the community he was the one who had broken into the store.
Murphy was picked up by Walton County Sheriff Deputies Thursday, July 12th on charges of felony criminal mischief, burglary of unoccupied structure, and petit theft. He was transported and booked into the Walton County Jail.
That's a whole lot of damage for five packs of cigarettes. Suspect arrested. #FridayFeeling #Busted #FridayFelon @weartv @WJHG_TV @WMBBTV @nwfdailynews @WZEPAM1460

READ MORE HERE: https://t.co/NEyo3yyqJG pic.twitter.com/y4j3ghXesp

— Walton Co. Sheriff (@WCSOFL) July 13, 2018