WCSO INVESTIGATING SHOOTING OFF EAST BAYOU FOREST STREET IN FREEPORT
Posted on January 13, 2023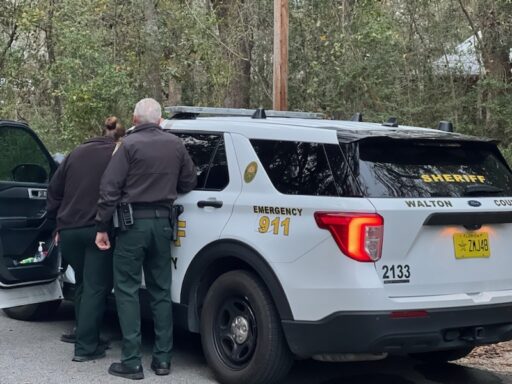 January 13, 2023
WALTON COUNTY, Fla— Walton County Sheriff's Office is investigating a shooting that occurred off East Bayou Forest Street in Freeport.
Deputies arrived at the home just minutes after a 911 call at 4:23 Friday morning.
The victim was flown by Okaloosa MedFlight to Fort Walton Beach Medical Center where he is in stable condition. The suspect barricaded herself inside the home. SWAT was called to the scene.
After a brief standoff, the suspect, Dawn Marie Ward, 49, came out of the home and surrendered herself to deputies.
This incident is still under investigation. More details will be released once they are available.