WALTON COUNTY JAIL INMATES EARN SERVSAFE CERTIFICATIONS
Posted on February 27, 2019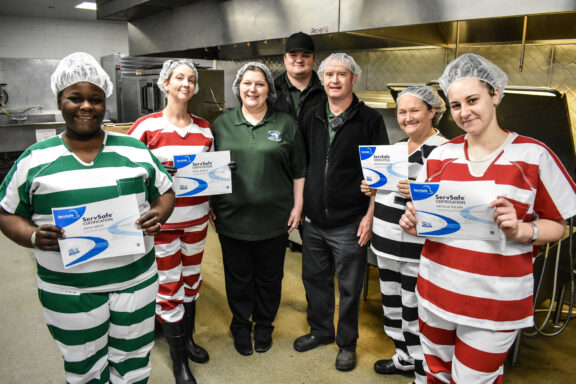 February 27, 2019
WALTON COUNTY, Fla— A handful of female inmates have earned ServSafe Certifications during their time served at the Walton County Jail.
During their incarceration, six female inmates, including two from Escambia County, completed the sixteen-hour ServSafe course over several weeks.
The Food Protection Manager Certification covers basic food safety, how to prevent major foodborne illnesses, cooking at correct temperatures, and how to deal with food suppliers.
Upon completion of the course, the women were required to pass a 90-question exam to receive certification. The recognition recognizes the lady's knowledge of basic food safety as a manager of a food establishment.
"We hope this opportunity allows these women to return to their communities and find work," said Sheriff Michael Adkinson. "This is part of our agency's core belief in recovery, not recidivism."
Eight additional women start the ServSafe course this week at the Walton County Jail.
###