STOLEN TRUCK RECOVERED, 20-YEAR-OLD ARRESTED FOR GRAND THEFT AND METH AFTER FLEEING WCSO DEPUTIES
Posted on April 25, 2023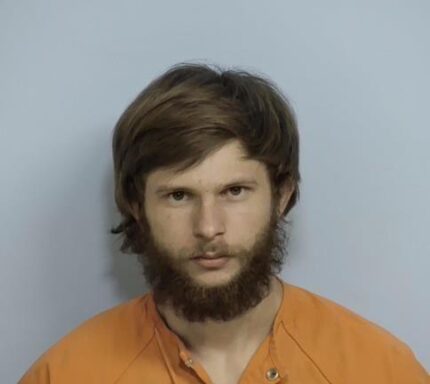 April 25, 2023
WALTON COUNTY, Fla— A report of a reckless driver on U.S. Highway 331 leads to the recovery of a stolen vehicle and the arrest of a 20-year-old for grand theft and methamphetamine.
Early on Monday, April 24th, a gray truck traveling south on U.S. 331 S was reported to Walton County Sheriff's Office driving erratically and recklessly.
A traffic unit was able to locate a gray Chevy Silverado matching the description of the vehicle and attempted a traffic stop as the driver made a right turn on Waterside Road in Freeport.
The vehicle attempted to flee the stop at a high rate of speed down to the dead end and drove behind homes and through yards, popping out on Bayou Circle. The driver then turned onto Mallet Bayou Road running through a culvert before coming to a stop in the middle of the road.
The driver, identified as John Horak, 20, had an active warrant from Okaloosa County for grand theft of a motor vehicle. Deputies found 3.8 grams of methamphetamine located in the vehicle. The truck was confirmed stolen out of Okaloosa County.
Horak was arrested for grand theft of a motor vehicle, possession of a controlled substance, fleeing and eluding, the out-of-county warrant from Okaloosa, and driving without a license. He was given a $10,000 bond and is still incarcerated at the time of this release.