MEDICAL HELICOPTER COMING TO WALTON COUNTY; WCSO LANDS PARTNERSHIP WITH AIR METHODS CORPORATION
Posted on January 10, 2023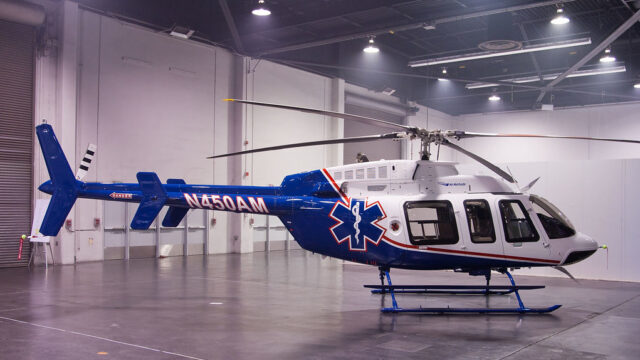 WALTON COUNTY, Fla— A helicopter providing lifesaving medical transport is coming to Walton County.
Announced at the Walton County Board of County Commissioner meeting Tuesday, Walton County Sheriff's Office is partnering with Air Methods Corporation to bring a Bell 407 helicopter to the area.
After the closure of the only emergency room in Walton County Fire Rescue's service area in early 2022, the need to provide timely high-quality medical transport became urgent.
When just seconds can be the difference in life and death, the new addition to the agency's Emergency Medical Services fleet will allow a more rapid response to traumatic injuries and alleviate long transport times for both patients and emergency medical services staff.
The helicopter will transport requests from any medical institution or emergency medical service agency within the community.
Services will be available to both residents and visitors 24 hours per day, 365 days a year through a new base site in the north end of the county (location to be announced) with support from both Walton County Fire Rescue and Air Methods personnel.
"Air Methods expressed a desire to cooperate in operating a flight program from a base site located in Walton County that would have mutual benefit," said Sheriff Adkinson. "They have both the experience and expertise regarding air medical transport, and we are excited to make this become a reality."
Walton County Sheriff's Office landed the deal just days ago and hopes to have the helicopter up and running by April 2023.