"HEY MAN, NICE CAR," OFF DUTY WCSO INVESTIGATOR SPOTS MIRAMAR BEACH BURGLAR
Posted on August 31, 2018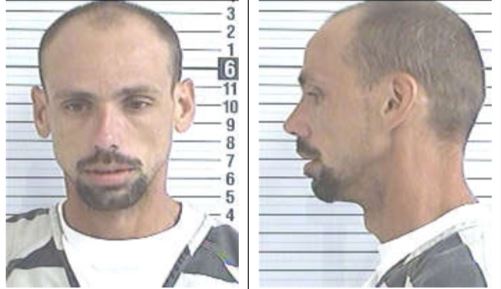 August 31, 2018
BAY COUNTY, Fla— An off duty Walton County Sheriff's Office Investigator has a chance encounter with a wanted suspect while making a quick trip to the store in Panama City Beach.
Now, the man who's wanted by four law enforcement agencies in the Panhandle is behind bars.
Monday, August 27th WCSO worked multiple vehicle burglaries in the area of Grand Boulevard. Surveillance video captured the suspect unloading items out of a stolen vehicle into a black Honda Accord. The Accord was discovered the following day parked at Silver Sands Outlet Mall. Further investigation revealed the Honda was stolen out of Bay County.
Thursday afternoon an off-duty WCSO investigator stopped at the CVS located at the intersection of Panama City Beach Parkway and Thomas Drive. On his way out he heard a voice call out to him, "Hey man, nice car."
The investigator, who is the lead investigator in the Grand Boulevard burglaries, immediately recognized the man fitting the description of the burglary suspect. The man was using a skateboard as transportation and went into the CVS. The investigator immediately called the Bay County Sheriff's Office. Deputies arrived on scene and quickly identified the man as Jerald Ivan Moore, 37.
Moore was taken into custody on active warrants out of Panama City Police Department for failure to appear. He was arrested on August 24th by PCPD for loitering and prowling but did not show up for his arraignment.
Shortly after Moore was taken into custody Walton County Investigators traveled to Bay County and interviewed Moore who admitted to driving the stolen Black Honda Accord seen in surveillance video from Grand Boulevard. Moore is suspected in multiple car and residential burglaries in Walton County as well as multiple infractions in Okaloosa.
Additional charges are forthcoming. More information will be released when it is available.