FIFTH CLASS OF INMATES GRADUATE WITH WELDING CERTIFICATE FROM WALTON COUNTY JAIL
Posted on March 7, 2019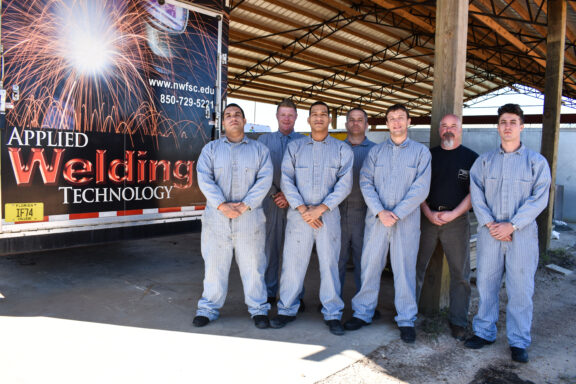 March 7, 2019
DEFUNIAK SPRINGS, Fla— A fifth class of inmates have successfully completed the Applied Welding Technology Course at the Walton County Jail.
In partnership with Northwest Florida State College, Walton County Sheriff's Office has provided the opportunity for inmates incarcerated at the Walton County Jail to opt to participate in the course. But first, they must complete the application process and go in front of an interview board.
All inmates who are accepted must be sentenced to no less than eight and a half weeks, must be a current inmate worker, and have no discipline on record the 30 days prior to the class start date.
During the 240-hour course, participants learn various types of welding including flux core, stick, and tig welding.
"All of these men should be proud of this achievement," said Instructor Scott Bennett. "They have earned every bit of it."
In addition to receiving their certificate for completing the course, the graduates also earned their American Welding Society certification.
"The hope is for these men to use their new skills to start a new life," said Sheriff Michael Adkinson. "If we help one turn his life around – we've done our job."