DEFUNIAK SPRINGS MAN ARRESTED AFTER ATTACKING AN ELDERLY WOMAN WITH A HATCHET
Posted on August 24, 2018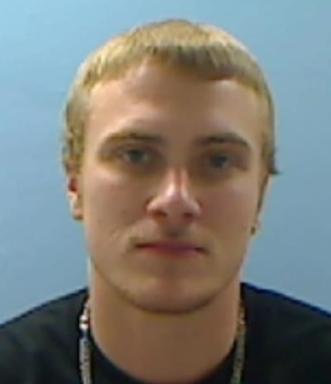 August 24, 2018
DEFUNIAK SPRINGS, Fla— A DeFuniak Springs man is behind bars after striking an elderly woman in the head with a hatchet.
On Friday, August 24, 2018 at 2:27 pm, the Walton County Sheriff's Office responded to a call in reference to a physical disturbance at 705 Williams Road in DeFuniak Springs, following a frantic 911 call. When deputies arrived on scene, they found an 85 year old woman with severe wounds to her head. Deputies jumped into action to help stabilize the victim until paramedics arrived. The suspect, later identified as Dylan Mancill, 24, who had been staying with his parents next door to the victim, fled the scene on foot just before deputies arrived.
The Walton County Sheriff's Office quickly set up a perimeter and began canvassing the area. Walton Correctional Institution's K-9 Unit was called in to assist in the manhunt.
Mancill was located in the woods behind the residence and was arrested for attempted second degree murder. The State Attorney's Office assisted in the investigation. Dylan Mancill was transported and booked into the Walton County Jail.