CAR BURGLAR TRACKED BY WALTON CI K9 ARRESTED IN FREEPORT
Posted on September 1, 2020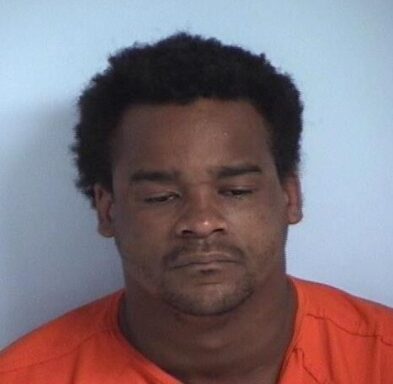 September 1, 2020
WALTON COUNTY, Fla— A car burglar caught mid-act was arrested and booked after he was tracked by K-9 Teams in Freeport Monday night.
Deputies were called to a vehicle burglary in progress on Redfish Road around 10 pm. The victim told deputies he arrived at the residence and noticed a black male sitting in his brother's vehicle. The suspect was confronted and fled the scene but left his phone in the vehicle.
The victim chased the suspect and was able to give deputies a very detailed description.
Walton and Okaloosa Correctional Institution K-9 teams was contacted and responded to the scene. In addition, a reverse 911 call was made to the surrounding area to alert residents.
After a search of the area the suspect, Christian Jahmal Freeman, 35, of DeFuniak Springs was located and arrested for vehicle burglary.